ESG Commitment
Constructing prosperity wherever we go. We are committed to growing our people, and investing in the communities and environment we work within. Nan Fung Group will continue to empower people and transform our society for the better.
Community
People are our greatest asset and our inspiration to make change.
"In Time Of" Programme
Since its founding in 1945, Nan Fung Group has been advocating for social co-creation, engaging every stakeholder in the community. Inspired by the concept of a Resilient City, "In Time Of" programme is the Group's community initiative that connects people from all walks of life through social partnerships in sustainability, social design, and culture and arts.
Through "In Time Of", we partner with NGOs, social enterprises and community designers to develop programmes that support the neighbourhoods in sustainable development, social well-being and inclusive growth.
Bringing Communities Together
The Mills Community Programmes
The Mills' weekly community programmes strive to unify the public through arts and cultural workshops, inviting everyone to take part and interact. In February 2019, we also partnered with HKRITA to take our knitting workshop into the neighborhood, where old yarn was woven into scarves and donated to seniors.
Co-learn workshops at the Centre for Heritage, Arts and Textile ("CHAT")
Giving back to the community comes in many forms and cultural education is something that we particularly value. Through CHAT, the public can learn about Hong Kong's textile industry and innovation through interactive experiences. In 2017, CHAT organized "CHAT GET SET – Hey! Let's WEAVE!" with a series of cultural tours and weaving activities in Tsuen Wan to bring the community together.
Empowering Youth
Project WeCan
In 2018, we partnered with Project WeCan, a Business-in-Community initiative, which encourages disadvantaged students to pursue higher education and a career they aspire to. Since then, we have provided financial and volunteering support to partnered schools, including Lingnan Dr. Chung Wing Kwong Memorial Secondary School.
The Mills Summer Programme
Every summer since 2017, The Mills hosts a 4-week Summer Program designed for secondary school students, which gives them a taste of the entrepreneurship and craftsmanship that have shaped the techstyle industry through visits to textile companies and sales channels, hands-on product development and designer sharing sessions. 
Summer Internships
In 2018, Nan Fung Property Management was committed as Manpower Developers in the ERB Summer Internship Programme. We provided internship opportunities and arranged mentors to offer on-the-job guidance and support for senior high schoolers. These real-world experiences enabled them to make informed choices of their future careers.
Scholarships and Funds
Nan Fung has donated scholarships and funds to different educational institutions and initiatives to empower the youth. For instance, various scholarships were awarded to outstanding students in the MA Arts and Cultural Enterprise program co-organized by HKU SPACE and Central Saint Martins, University of the Arts, London.
Spreading Care
Nan Fung Volunteering Team
Our volunteering team works with major charities such as Heep Hong Society and Direction Association for the Handicapped. Major volunteering activities include Community Chest Corporate Challenge, A Day with Food Angel, Lok Sin Tong Flag Day, OneSky Charity Hike and Run for Wellness 2018.
PRC Community Initiatives
Over the years, we have supported community programs also in the PRC by providing all-round assistance. The establishment of "Home of Nan Fung" at The Place, Shanghai, bridges the local community by offering multi-functional space and recreational facilities for public use. We also support The Library Project, which promotes literacy among children in need.
Innovation
Creating a boundless map
for revolutionary enterprises
Supporting Entrepreneurship
The Mills Fabrica's all-rounded support for techstyle startups
The Mills Fabrica is our platform to advocate sustainability and techstyle innovation. We hope to support leading innovators by introducing their technologies and products in the market, whilst creating a global techstyle community. At Fabrica we support young entrepreneurs through startup incubation and global student residencies, providing them with mentorship, funding, workspace, exposure and connections to key techstyle players.
Sponsoring Academic Research
Nan Fung Life Sciences' donations and sponsorships
Through Nan Fung Life Sciences, we provide sponsorships and donations to different life sciences research centers and universities all over the world to support cutting-edge research led by professionals in the life sciences space. Nan Fung Life Sciences Aging Research Fund is one of the prime examples of our work here.
Sustainability
Living by a green protocol
that elevates lives

70+
Properties join WEEE Recycling Programme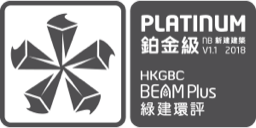 8
Years of BEAM Plus
Gold / Platinum Awards

-21%
Electricity Consumption Target by 2030
Green and Sustainable Finance
Sustainability is incorporated in all that we do. This includes our commitment to sustainable financing practices, upon which the development and operation of our businesses will be based.
Sustainable Finance Framework
To generate a bigger impact and create momentum in the sustainability movement, we have established a Sustainable Finance Framework (the "Framework") in accordance with international standards in December 2021. This marks a monumental step forward in our ESG journey as we strive to co-create a more sustainable, more resilient tomorrow.
The Framework was reviewed by Sustainalytics, the Second-Party Opinion of which is available below.
Sustainable Projects
Green building certifications
Nan Fung developments have received multiple awards on greenness and sustainability. Our Kai Tak development, for instance, received the 1st BEAM Plus Final Platinum Certificate of Neighborhood in Hong Kong, while The Quayside was awarded the Green Building Award by the Hong Kong Green Building Council.
Advancing energy efficiency
In response to "Hong Kong's Climate Action Plan 2030+", we reviewed the overall energy management of our existing buildings and strived to cut down 21% of our total energy consumption. By utilizing big data analysis, Nan Fung Tower and TKO Plaza have been projected to reduce 13-16% of their electricity consumption by 2020. 
Enhancing waste management
We reinforce the importance of reuse and recycle by upgrading the waste management facilities in properties managed by us. We are avid advocates of sustainable waste management and support various schemes, such as the Waste Electrical and Electronic Equipment Recycling Program.
Sustainable Partners
Shaping the green economy with retail partners
Nan Fung Place has been a member of the Green Shop Alliance of HKGBC since 2016. We create a discerning lifestyle by working with retail brands that promote nature, sustainability and overall wellness. Over 70% of our retail partners celebrate green living and wellness in The Mills and Nan Fung Place.
Contributing to environmental protection with customers
"I AM ECO-RICH" is an overarching concept at LP6, where we incorporated green appliances such as Miele steamers in our standard provisions to advocate a more sustainable lifestyle among residents. Eco-friendly handover gifts, such as food bags and tote bags, are given out to new purchasers to promote the culture of reuse. 
Wellness
We place people's well-being above everything else
Wellness in Properties
The Quayside: WELL pre-certified Gold level
The International WELL Building Institute™introduced its WELL Building Standard™in 2014, which promotes and supports human health and awareness through implementation, validation and measurement of wellness features within developments. The Quayside is one of the first projects to achieve Gold-level (Core & Shell) WELL Certification in Hong Kong.
At The Quayside, for instance, a designated fitness podium – fully equipped with cycling machines, a jogging track and an open space for yoga – is introduced to encourage tenants to stay active and embrace the outdoors. Furthermore, tenants can enjoy premium drinking water using Osmosis water machines and familiarize themselves with the farm-to-table concept through harvesting at our roof-top urban farm.
Wellness in Communities
LP6 Eco Rich – TKO Streetathon
As part of LP6's Eco-Rich campaign, we co-organized a night run event, TKO Streetathon, with RunOurCity and Social Ventures Hong Kong in July 2018 for the Tseung Kwan O community. Professional street running coaches were invited to teach the proper running forms and warm-up routines before a streetathon was held across different landmarks in Tseung Kwan O.
Wellness at Workplace
Wellness Programmes for all employees
Covering all aspects of daily life, our workplace wellness programmes include introducing table tennis facilities in the office, weekly fitness workshops, health talks and interest classes, designed to strengthen the bond between our staff and to elevate the quality of their work lives. Our award-winning Dragon Boat Team and Running Club also provide weekly training sessions and welcome all interested staff.
Philanthropy
We contribute to the common prosperity of people by partnering with philanthropic institutions.
We do well and do good — this runs deep in Nan Fung's DNA. We share resources not only to honour our social commitment, but to give back to people that have nurtured the roots of the Group. We partner with a wide range of philanthropic organizations to support public welfare and drive social benefits. Together, we hope to build sustainable communities that contribute to the shared future for mankind. Here are some of our philanthropic partners:
The D. H. Chen Foundation
The D. H. Chen Foundation is a private philanthropic organization founded in 1970 by Dr. Din Hwa CHEN, who also established the Nan Fung Group. Over the past decades, the Foundation has been supporting numerous worthy community philanthropic initiatives to promote compassion-based values.
To this day, Dr. Chen's philanthropic vision continues to drive the Foundation's work efforts. Aspiring to build a compassionate society, the Foundation has been endeavoring to steer innovative, impactful and sustainable initiatives to realize Dr. Chen's philosophy "Care for others as well as you would care for yourself."
Hong Kong Life Sciences Society
Hong Kong Life Sciences Society (HKLSS) is a non-profit youth organization established in 2018 aiming to build a dynamic life sciences ecosystem in Hong Kong.
Through knowledge exchange, collaboration and public engagement, HKLSS has been committed to nurture talent that helps develop a world-class life sciences industry cluster in Hong Kong.
CHAT by MILL6 Foundation
CHAT (Centre for Heritage, Arts and Textile) is an art centre located at The Mills, the former cotton-spinning mills of Nan Fung Textiles in Tsuen Wan. Through its multifaceted curated programmes, which include exhibitions and co-learning programmes, CHAT aims to be an art centre that weaves creative experiences for all, inviting visitors to experience the spirit of the innovative legacy of Hong Kong's textile industry and engage in new dialogues and inspirational journeys that interweave contemporary art, design and heritage.
Founded in 2015, MILL6 Foundation (MILL6) is a non-profit arts and cultural organization in Hong Kong. MILL6's primary mission is to manage and operate CHAT, the first art centre of its kind in Hong Kong.
United Foundation for China's Health
UFCH is in the unique position to facilitate access to healthcare to some of China's most disadvantaged populations, including the poor, those with disabilities, those in very rural areas, and those living on the fringe of society such as migrants and the homeless.