Setting Foot on the World Stage and Gathering Global Talent
Through financing both as an investor and a joint venture development partner, we have expanded our global presence with a steadfast focus on global talent hubs, particularly in the U.K. and the U.S.
Investing Platforms
We believe in creative disruption. This is why we are investing in ideas that are not only impactful, but disruptive, to lead change across industries.

Endurance Land
In 2018, Nan Fung acquired a majority stake in Endurance Land to further our development capabilities and to build upon our expanding real estate portfolio in the UK. As a commercial property investment and development platform, Endurance Land specializes in the refurbishment and redevelopment of buildings, primarily within Central London.
Company Website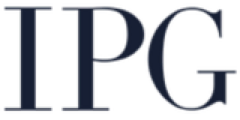 Innovo Property Group ("IPG")
In 2015, we developed and introduced a real estate investment and operating platform with IPG, which focuses on acquiring, developing and managing assets in the Greater New York Region. Collectively, the IPG team has over 90 years of experience in the real estate industry. We have forged strong links with local owners, specialty operators, brokers and capital partners.
Company Website

Nan Fung Life Sciences Real Estate ("NFLSRE")
NFLSRE was established in 2019. Based in Boston, the platform focuses on acquiring, developing and managing life sciences related properties in innovation-driven markets across the United States.
Company Website