3 Aug 2022
Nan Fung Group Commits to Science-Based Targets Initiative and Joins the Global Effort to Move Towards a Green and Sustainable Future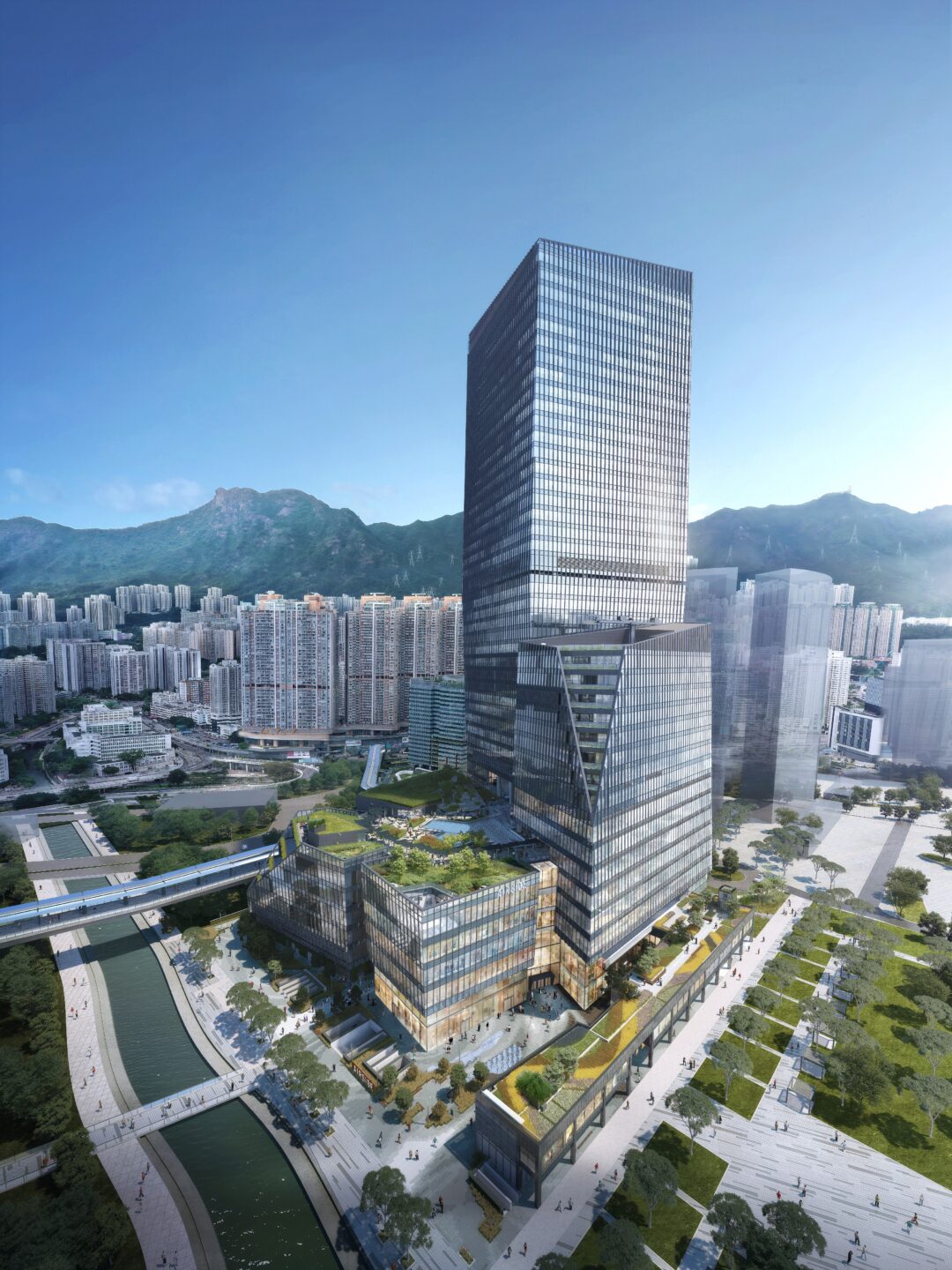 (Hong Kong – 3 August 2022) – Nan Fung Group (the "Group") announces its commitment to the Science-Based Targets initiative ("SBTi") to set ambitious carbon emission reduction and net-zero targets that align with the latest climate science consistent with the Paris Agreement, which aims to limit global warming to 1.5°C and achieve carbon neutrality by 2050—targets that the Group is also dedicated to achieving.
In keeping with its company motto of "Care for others as well as you would care for yourself", the Group will join forces with leading companies in the world to combat the climate crisis.
Established the Sustainability Framework "SEWIT" to Develop Strategic Practices for Carbon Footprint Reduction
Building on its long-term vision of building socially cohesive, sustainable, and resilient communities, the Group has been ramping up its sustainability efforts to accelerate its pathway in the carbon reduction roadmap.
In 2021, the Group established "SEWIT", a sustainability framework for the entire company that engages all stakeholders around five strategic pillars: Social Cohesion, Environment, Wellness, Innovation and Technology. By developing solid, implementable guidelines, the Group will integrate "SEWIT" into its entire value chain from financing and investment allocation, supply chain management and procurement, to organisational structure and talent development. The Group will strive to cultivate a sustainable mindset as part of its culture, while consistently incorporating the same philosophy in upcoming projects.
Vanessa Cheung, Group Managing Director of Nan Fung Group said: "Adhering to our core value of 'Do Well and Do Good', the 'SEWIT' framework will create shared value and bring a positive impact in all aspects that Nan Fung Group sets foot in. Our vision is to generate sustainable returns for society, the community, and all stakeholders."
The launch of "In Time Of", a cross-sector community initiative, is one among many notable examples that demonstrates physical-world manifestations of "SEWIT" and the Group's efforts in building a resilient future. The initiative curates sustainable and community-facing programmes that penetrate through the Group's extensive business lines and network to cultivate environmental awareness, enhance cultural interaction and engagement, and empower the community.
Accelerating Its Pace on Green and Sustainable Financing
In early June 2022, Nan Fung Group has negotiated its largest green loan to date from a group of banks to further drive sustainability through its landmark project, AIRSIDE—a show of strong, unwavering commitment to sustainable financing and practices. The proceeds of the loan will be incorporated into eligible, ongoing green or social projects at AIRSIDE, such as green building development and other tenant improvement projects to optimise energy usage and efficiency. At the Group level, over 40% of Nan Fung's current loans come from green or sustainability-linked financing.
Manifesting Sustainability Through the Landmark Project – AIRSIDE, Kai Tak
AIRSIDE is the Group's landmark project at Kai Tak. It consists of a 47-storey mixed-use development with Grade A offices and a multi-storey retail complex, encompassing the concept of "WHOLENESS" by bringing together humanity and nature. AIRSIDE adopted the guidelines for the United Nations Sustainable Development Goals (UNSDGs) in its design and was carefully crafted within that framework. With over 30% of the site area composed of cascading greenery, the development boasts environmental and sustainable features, including the first automatic refuse collection system with smart waste measurement, an open-air rooftop, terraces for sky farming, and the first-ever automatic bicycle-parking bay in Hong Kong to encourage green mobility.
AIRSIDE is also a crucial part of the District Cooling System ("DCS") at Kai Tak Development ("KTD")—designed by the Electrical and Mechanical Services Department, the DCS is the most energy-efficient air-conditioning system in the area. The DCS is a large-scale centralised air-conditioning system that utilises seawater to produce chilled water at the central plant and distributes it to buildings in the KTD through an underground network of pipes.
Furthermore, AIRSIDE is the first building in Hong Kong to have received five of the most well-recognised green building certifications, including platinum pre-certification of US LEED®, provisional platinum certification of Hong Kong BEAM Plus New Building, platinum pre-certification of WELL Building Standard™, final platinum certification of BEAM Plus Neighbourhood, and final 3-Star certification of the China Green Building Design Label.
Last year, the Group's signature revitalisation project, The Mills, was hailed for a Platinum Rating in the BEAM Plus Existing Building category (Comprehensive Scheme). It was also honoured as the city's first historical and retrofitted building recognised with the award's highest rating.